Santa Fe knows exactly how to do Christmas! From the plaza to Canyon road, you can follow the well-lit path, thanks to the Christmas lights and "Farolito's". Put on your favorite scarf and hat and stroll around the plaza. Or grab your skis and head up to the top of the mountain!
Find unique and interesting gifts. We guarantee you will not find them anywhere else. Each and every store offers its unique spin on gifts with items for all ages. From local artists, to Native American jewelry and pottery, to our well know, The Shop – The Christmas Store. You can't help but fall into the season!
Every Saturday from 8am-1pm,
produces outdoor juried art exhibits at the Railyard and Cathedral Park, two of the most beautiful venues in Santa Fe! The artists are local, from northern New Mexico, and talented in many artistic mediums. They bring a diverse collection of fine art together in a lovely and festive setting. Come meet the artists, take home a treasure…
And when your body becomes weary and worn from the shopping, you'll have to re-energize at one of the tasty restaurants you'll pass along the way! You'll be asked, "Red or Green" and that's not the colors of the lights – savor the flavors of our SW dishes, smothered with chile! Can't stand the heat, than put it on the side!
Your house not large enough for all the visiting relatives? Then consider renting one…or two casitas. We will take good care of your family members! They'll have their very own bedrooms, bathrooms, kitchen and den. Fully equipped homes will make them feel like they are pampered and loved, but not crowded in a one bedroom suite! Complimentary parking allows them the convenience of leaving the car at home and walking to the plaza while other family members relax on the sofa in front of the fire!
By the end of the day, there is no doubt that you'll look forward to relaxing on the sofa, playing games by the fire, or just enjoying an evening with loved ones. Our casitas are located just off the plaza, in the heart of the city. Conveniently located, cozy and comfortable, we have what you need.
is your home away from home. Let us make your visit a vacation to remember!
We look forward to being your host at
December Special Offer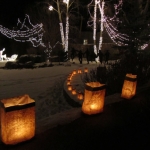 Shopping on the plaza, just minutes from Casas de Guadalupe
 Romantic Get Away!
 Or Family Vacation
 Pet Friendly
 December 1-16, offering discounted rates – rates starting at $119/night
 Stroll to the plaza to enjoy the lights and luminarias

January Special Offer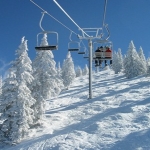  One and two bedroom casitas
 January & February rates starting at $99.00/night
 Located 20 minutes to the top of the mountain
 Limited availability!
 Book NOW and walk to the famous Plaza